Where does my fish come from?
Ice-co's Atlantic Cod Fillet
Atlantic cod is a mild white fish with a tender texture. A popular choice that is low in fat and very versatile.
Nutrition Facts (100g)
Energy 78 kcal
Protein 18,1 g
Unsaturated Fat 0,3 g
Saturated Fat 0,1 g
Cholesterol 50 mg
Water 81,2 g
Fished on: Guðmundur Jensson SH 717
The main fishing gear is line/hook, Danish seine and trawl.
Marine Stewardship Council
Icelandic Responsible Fisheries
Landing Harbour: Ólafsvík
Landing time: 16.03.2019 - 18:06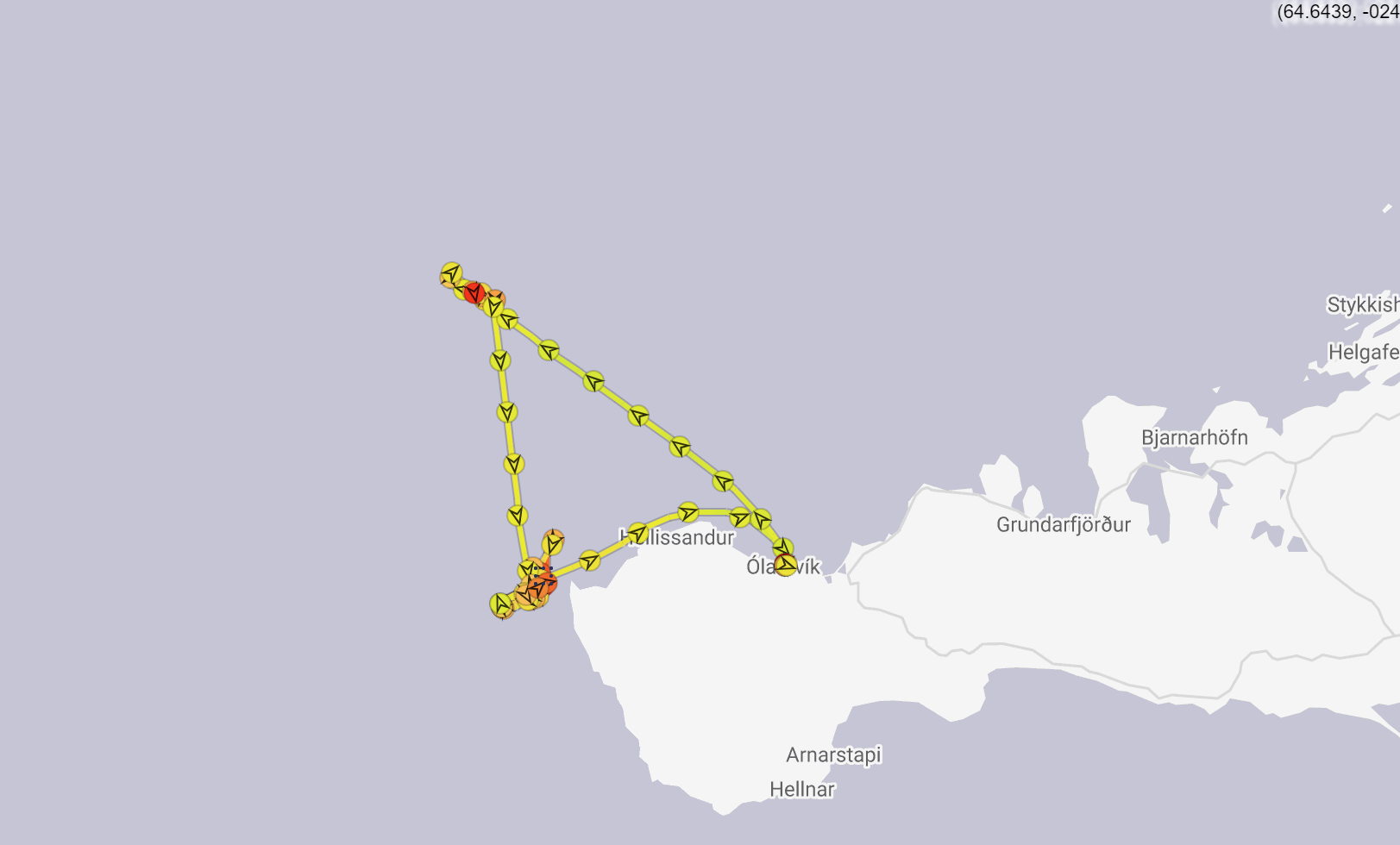 Transport: Landing Harbour to the Processing Facility
Departure: 16.03.2019 20:43
Arrival: 16.03.2019 23:37
Fish Temperature: 2°C
Stokkhylur
Fish processing facility
Stokkhylur was created in 2007 by Guðni Hafsteinn Gunnarsson. This is a small hand-craft production plant where quality is of the utmost importance.
Herre they precisely cut the fish into the desired parts.
Transport Stokkhylur - Keflavik Airport
Departure: 14:03
Arrival: 15:57
Fish Temperature: 0.7 °C
Flight: Keflavik - Vancouver
Flight Number: FI697
Departure: 17:15 GMT
Arrival: 18:47 PDT
Flight time: 7:32 h
Avg. Fish temperature during flight: 1.1 °C
Transport: Vancouver Airport - Distribution Facility
Departure: 19:15
Arrival: 19:32
Fish Temperature: 1.4 °C
Transport: Distribution Facility - ICA Supermarket
Departure: 05:41
Arrival: 06:14